Saturday, July 18, 2015
Making Money Writing Short Articles for Webmasters and Online Business Owners
Okay, so Charlie's got a new bicycle shop. Charlie's a nice guy and good at what he does, and, once people find out about his shop, he's going to have a lot of customers, a lot of repeat customers, and, a lot of word-of-mouth advertising.
Only problem is, nobody knows where Charlie's Bicycle Repair shop is, and he's a little strapped for cash, and can't buy a lot of advertising to let people know about his new business!
In the old days, one of the first things a new business owner, like Charlie, would do, is buy a listing in the yellow pages. If anybody wanted to find a business in their area, that was the "go to" resource.
These days, however, people grab their laptop, tablet, or smart phone and type in "bicycle repair shop".
So, to be successful, Charlie needs to get a website for his new business.
Not that big of a problem, and, surprisingly, not too expensive, either.
But, now there's another problem.
How does Charlie get people to find out about HIS website?
After all, there's thousands of bicycle repair shops out there, and more of them are getting THEIR websites up every day.
Charlie will probably ask his webmaster what to do, and the webmaster will talk primarily about two things:
1. SEO (Search Engine Optimization), and
2. Content
The webmaster can probably take care of the SEO, that is, making sure that everything that can be done technically to the website itself to make it rate well with search engines, is done. However, not every webmaster can come up with content.
So, what's content, and how can you, the writer, make money writing this "content" stuff?
Well, so far, this post has a lot of "content". We've talked about a new business, a bicycle shop, webmasters, SEO, etc.
There's a lot of information on this page, and, it's unique. It's unique because I just wrote it. I didn't copy it from somewhere else. It's all new stuff that nobody else has.
Oh, the words have all be used, and some of the phrases are common to the English language, but, nobody in the history of the universe has put them all together in exactly this patters....I think!
Anyway, that's what search engines (the things that present a business web page to the searcher), and, the human searcher, are looking for. They both want original, easy-to-read info that answers a question or solves a problem.
That's where the content writer comes in.
Charlie is busy doing what he is good at, which is repairing bicycles, and, he doesn't write too well anyway. The webmaster is busy building webs and doing SEO magic with them while trying to build his or her business.
They need readable, relevant content for three purposes:
1. To help with that search engine optimization stuff. Search engines like to find information on the website itself...information that contains keywords related to the subject matter. That's "content".
2. To help the people visiting the website learn what Charlie's business, and Charlie, is all about. Good descriptive narrative is...well...content.
3. To help raise the value of Charlie, and Charlie's website, in the eyes of the human looking for a bicycle repair shop, and the search engine trying to find the best website to present to the searcher when he or she types in "bicycle repair shop".
This last process is known as "article marketing", by the way.
Business owners like Charlie, and Charlie's webmaster, need a good content writer to provide them with the content for the website itself, AND short, well-written, relevant articles, usually about 300 to 500 words, which can be either added to the business website, or, placed on other sites with a link to Charlie's website.
If you are a fairly decent writer, it's going to be pretty easy to become a good content writer. The trick is, like so many other businesses, getting customers, and streamlining your writing process so that you can actually get into business fast, and start making money writing short articles and other website content.
That is another discussion entirely. In fact, it can be the subject of an entire book.
Fortunately, it is...the subject of a book, that is.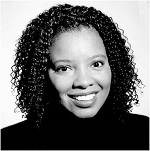 A freelance writer named
Yuwanda Black
, has been making money as a content writer for many years. Ever the businesswoman, Yuwanda Black has put together a downloadable ebook,
How To Make Money Writing Easy, 350-500 Word Web Articles
.
In it, she explains the entire process of becoming a content writer, better yet, a "successful" content writer. She not only tells you how to get your customers, but, how to satisfy them as well.
Remember that SEO stuff back up the page?
Well, when you write website content, or content for "article marketing", you need to know a little something about stuff like "keyword density", as well as other ways of making your words help boost the value of a website in the eyes of both the human, and the non-human, searcher.
If you would like to learn more about becoming a content writer, I suggest you take a look at
Yuwanda Black's web page
. Even if you don't buy her book, you will get a lot of information and ideas simply from reading the information on her web page.
If you DO happen to buy her ebook, just keep in mind that there is a 100% money back guarantee, and several bonuses which come with all the information she provides.
Labels: article marketing, content writer, content writing, make money writing, search engine optimization, seo, Yuwanda Black
Friday, July 03, 2015
Review: How to Write a Book
By Donovan Baldwin
Do you want to write a book, but don't know how to get started?
Maybe you think that writing a book is just too hard.
Well, with a little guidance, from the right mentor, you might find out that it's not as difficult as you might think!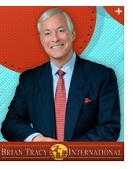 Brian Tracy
has mentored a lot of people over the years, and mentored them in a lot of subjects. His motivational presentations and materials have helped hundreds of thousands of people achieve their goals...and their dreams.
A while back, Brian Tracy turned his attention to a subject he knows a lot about, how to write a book, and created a valuable training program for those who didn't know how to get the book in their head onto paper...and, into a publisher.
His virtual training course is called, well, maybe not too creatively, "How to Write a Book and Become a Published Author".
But, you get the idea right away, don't you.
Brian Tracy's goal with this four-part virtual training program is to help you take what you already know, and, using the skills you already have (But maybe are NOT aware you have.), write a book AND get it published.
If anybody should know how to do this, Brian Tracy should. After all he's written, and published, more than 65 books, in more than 42 languages, in more than 60 countries. In fact, "
How to Write a Book and Become a Published Author
", is simply the distillation of all he has learned about writing and publishing books, combined with his knowledge of how to achieve success in ANY field.
His idea was to present the student with a recipe for success, using the same steps that he personally uses each and every time he writes a book. He has divided his training program on how to write a book into four stages which are easy-to-understand, and follow.
Stage 1: Planning Your Book
The first thing to do about your topic What to think about. Who to think about. How to write - including the tools you use. How to make YOUR book stand out from all the others already out there.
Stage 2: Actually Writing Your Book
Beginning even before you actually start writing the book, this stage shows you how to make the writing itself one of the easiest parts of the process. You will learn how to write the book before you start writing, how to plan your chapters, subdivide chapters into topics, and how to make YOUR WORDS jump off the page and practically force themselves into the reader's thoughts. In this part, Brian Tracy will even teach you HOW TO BECOME AN EXPERT in your field, even if you don't know much about it right now.
Stage 3: Editing and Polishing Your Book
Before you begin learning from "How to Write a Book and Become a Published Author", you probably will be of the belief that writing the book is the hardest part. In this stage of training, Brian Tracy shows you how wrong you are. Here he shows you the steps and techniques of editing and, yep, re-writing, as you turn your book into a finished masterpiece.
Stage 4: Marketing and Publishing Your Book
All that work is for nothing if you can't get your book in front of readers...without giving it away. For that, you need to get a publisher to read your book, and publish and promote it. As Brian Tracy points out in his description of "
How to Write a Book and Become a Published Author
", most writers are broke and starving, but, with his help, you can be rich and famous.
This is a valuable resource for any aspiring author....and maybe even some who have never aspired at all.
Labels: Brian Tracy, how to get a book published, how to write a book, writing a book